General Product Selection Guide for Steam
| | Application | CAT | CTV | IEV | OPT | ST | STE | TD-300 | TL |
| --- | --- | --- | --- | --- | --- | --- | --- | --- | --- |
| | | | | | | | | | |
| Condensate Lines | Freeze Protection |  |  | | | | | | |
| | Steam Traps |  |  | |  | | |  | |
| | | | | | | | | | |
| Drip Legs | |  |  | |  | | | | |
| | | | | | | | | | |
| Instrument Enclosures | Steam Traps | |  | |  | | | | |
| | Temperature Control | | |  | | | | | |
| | | | | | | | | | |
| Process Heat Exchangers | | | | | |  |  | | |
| | | | | | | | | | |
| Surface Mount | Temperature Control | | | | |  | | | |
| | | | | | | | | | |
| Tank | Temperature Control | | | | |  |  | | |
| | | | | | | | | | |
| Tracer Lines | Steam Traps |  |  | |  | | | | |
| | Temperature Control | | | | |  | | | |
| | | | | | | | | | |
| Unit Heater Control | | | | | | | | |  |
| | | | | | | | | | |
| Winterization Control | Steam Traps |  |  | | | | | | |
| | Temperature Control | | | | | | | |  |
| | | | | | | | | | |
Ogontz Works For You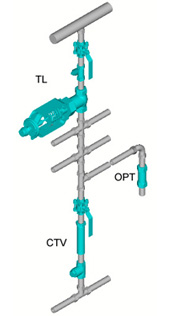 Energy Conservation in Steam Tracing Lines: TL ambient sensing valve controls the flow of steam to tracing lines, shutting off flow automatically when the ambient temperature rises above the desired level. CTV/CAT and OPT trap eliminate live and flash steam losses.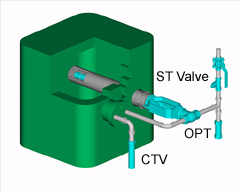 TANK REGULATION: ST/STE valve with optional fittings shown inserted into a thermal well for control of product temperature in a tank.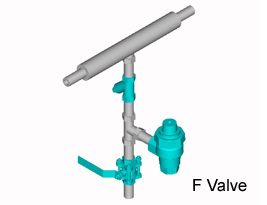 Freeze Protection: Type F valve provides positive freeze protection by draining the system when fluid temperature approaches a critical temperature.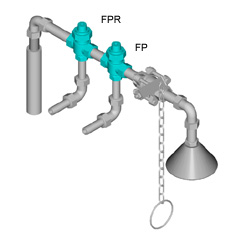 Freeze and Scald Protection for an Emergency Shower: Type FP and FPR valves provide freeze and scald protection for emergency shower and eyewash stations.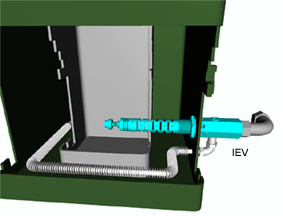 ENCLOSURE TEMPERATURE CONTROL IEV valve senses enclosure temperature and automatically regulates flow of steam to maintain temperature within ±3°F.