Continuation of the many uses of F Series Freeze Protection Valves
The Ogontz Type F valve provides positive freeze protection by draining the system when the fluid temperature approaches a critical temperature. The F/FG series can also be part of most applications that involve automatic control of fluids, such as glycol, oil, light chemicals, etc.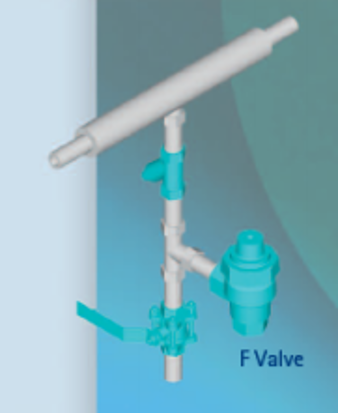 This intermittent operation provides substantial savings in water and sewer costs, making the F/FG series valve an ideal, economical replacement for systems with manually operated block valves that open seasonally.
Freeze & Scald Protection for an Emergency Shower
Installation of FP and FPR series valves (direct and reverse acting) provides both freeze and scald protection for emergency showers and eyewash stations.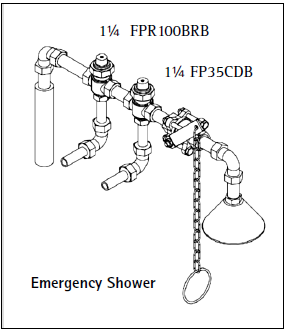 Freeze Protection For A Maritime Pier
An AF series valve can be used to bleed fluid from an exposed water line when the external air temperature drops toward freezing, thus preventing ice from forming and blocking fluid flow.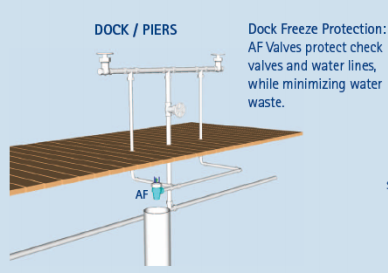 Ogontz AF Series Valve
Ogontz provides consultation for any application where freeze protection is needed. Contact a freeze protection specialist at Ogontz to discuss your application.